SUPPLYING SAND, GRAVEL, DIRT, CLAY, AND AGGREGATES
in Aberdeen, SD
Here at Lien Transportation Company, we provide several construction materials, including delivery of 100% granite aggregates to Aberdeen, SD, construction sites. We can meet all of your residential and commercial paving, landscape and grading needs to improve your outdoor space. Call our office at 605-225-3814 ext. 1021 for a free materials estimate.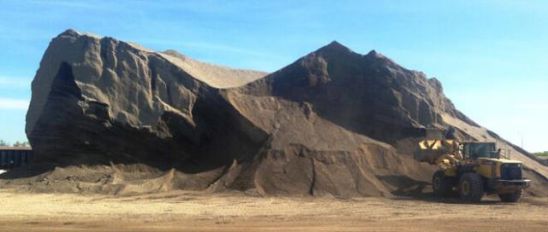 ALSO SERVING ELLENDALE, ND, AND REDFIELD, SD
We strive to exceed your expectations and take pride in every construction project we complete. 100% granite aggregates are available to meet our customers demands. We only use quality materials for the job and many of our materials are from our very own recycling yard.
Construction Materials We Provide:
Rip Rap
Boulders
Crushed Concrete Base Coarse
Clay
Gravel
Crushed Granite
Sand
Landscaping Rock
Dirt
Looking for construction materials for your next landscaping project? Contact our office in Aberdeen, SD, at 605-225-3814 ext. 1021 for a cost and delivery estimate on sand, gravel, and more!