EXCAVATION AND SITE WORK CONSTRUCTION SERVICES
in Aberdeen, SD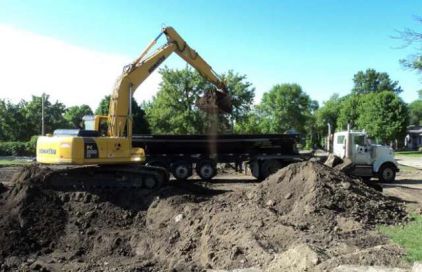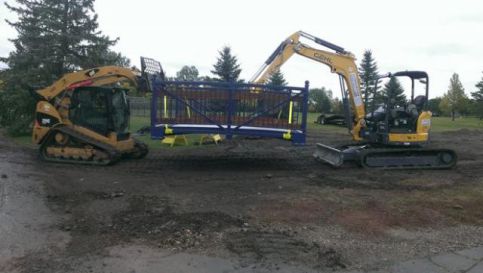 TRUST OUR PROFESSIONAL BACKGROUND
Generations of service and experience since 1916 have helped Lien Transportation Company in Aberdeen, SD, develop an invaluable knowledge of surface construction solutions and methods. We're trusted by large corporations, government, small businesses, and individuals as well. We provide site work for any project, big or small.
CONSTRUCTION SITE SERVICES
Site Work
Grading
Excavating
Back Fill
Dewatering
Dike Work
Dam Work
Engineered Fill
Removals
Geotech Fabric Placement
Road Building
Hauling
ENJOY TOP-NOTCH SERVICE
Lien Transportation is bonded and licensed. We use top-grade materials in all of our projects, and we are a drug- and alcohol-free workplace.
We are dedicated to providing a safe and healthy environment for all our employees, and we encourage suggestions to improve workplace safety. Our emphasis on safety reduces accidents and employee downtime, translating to better savings and faster completed jobs for our customers.
With excellent workmanship, high-quality materials, and a dedication to safety and efficiency, Lien Transportation is the company you can trust to provide your construction needs in Aberdeen, SD.
If you're ready to take the next step on your construction project, contact us to request an estimate. You can reach us by phone at 605-225-3814 ext. 1021 or by filling out our contact form. We look forward to providing you with needed construction site services in Aberdeen and the surrounding area.