ASPHALT PAVING PERFORMED
in Aberdeen, SD
ALSO SERVING MOBRIDGE SD, REDFIELD SD, GROTON SD & ELLENDALE ND
Not only do smooth roads, highways, pathways, and driveways allow for better traction and improved fuel efficiency, they minimize the wear and tear on the vehicles that drive on them. You can find asphalt paving services in Aberdeen, SD, at Lien Transportation Company. We will smooth your ride and make road trips and the daily commute a little less stressful. Contact our office at 605-225-3814 ext.1021 to request an asphalt paving estimate.
THE ADVANTAGE OF CHOOSING ASPHALT
Durable
Economical
Eco-Friendly
Noise Reduction
Skid Resistant
100% Recyclable
Low Maintenance (less traffic disruption)
Versatile
Lien Transportation Company has over a century of experience, having been in the Aberdeen, SD, asphalt industry since 1916, which means that we have perfected the technique of the trade. Licensed and bonded, our workers are well-trained professionals, and we insure the work that we do. We are also proud to be a Drug-Free and Alcohol-Free Workplace. Our team works to build trust and confidence with our customers, by getting each job done on-time, with the highest standards, and in accordance with the proper specifications.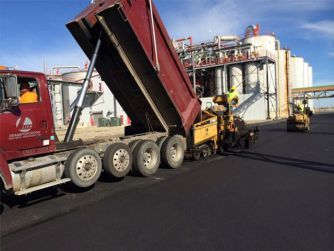 KNOW THE COST BEFORE COMMITTING
At Lien Transportation Company, we have reduced the costs of middleman mark-ups by covering every aspect of the job with our own team of professionals. We also prepare accurate estimates for work prior to starting so that you are aware of the expense before committing to the project. To receive an estimate from our company, call 605-225-3814 ext. 1021 or request an estimate online.
As a long-running asphalt company in Aberdeen, SD, we are trained in many services, including:
Parking Lots
Residential Driveways
City Streets
Highways
Basketball Courts
Bike Trails
Crack Sealing
Patching
Seal Coating
If you need help with a project, large or small, our team strives to utilize personalized customer service and expert knowledge in every transaction. Our skilled employees are eager to help you! Whether you are building highways, roads, paths, or driveways, we have the best sand, gravel, clay, and 100 % granite aggregates in Aberdeen, SD. Because they will take a lot of wear and tear on an everyday basis, we build paving projects to last. We also provide the services listed below to keep the asphalt functional and looking good for you and your customers:
New Asphalt Installation
Asphalt Replacement
Asphalt Patching
Asphalt Sealing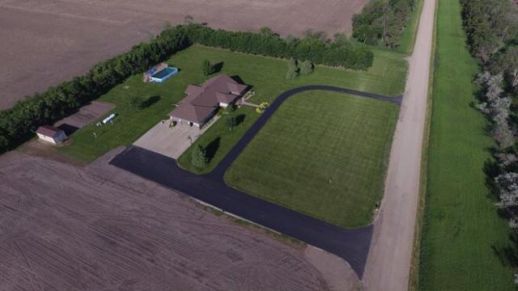 Call us at 605-225-3814 ext. 1021 and talk to a professional contractor to discover alternatives to asphalt for paving or request an estimate to get started on your paving project today!